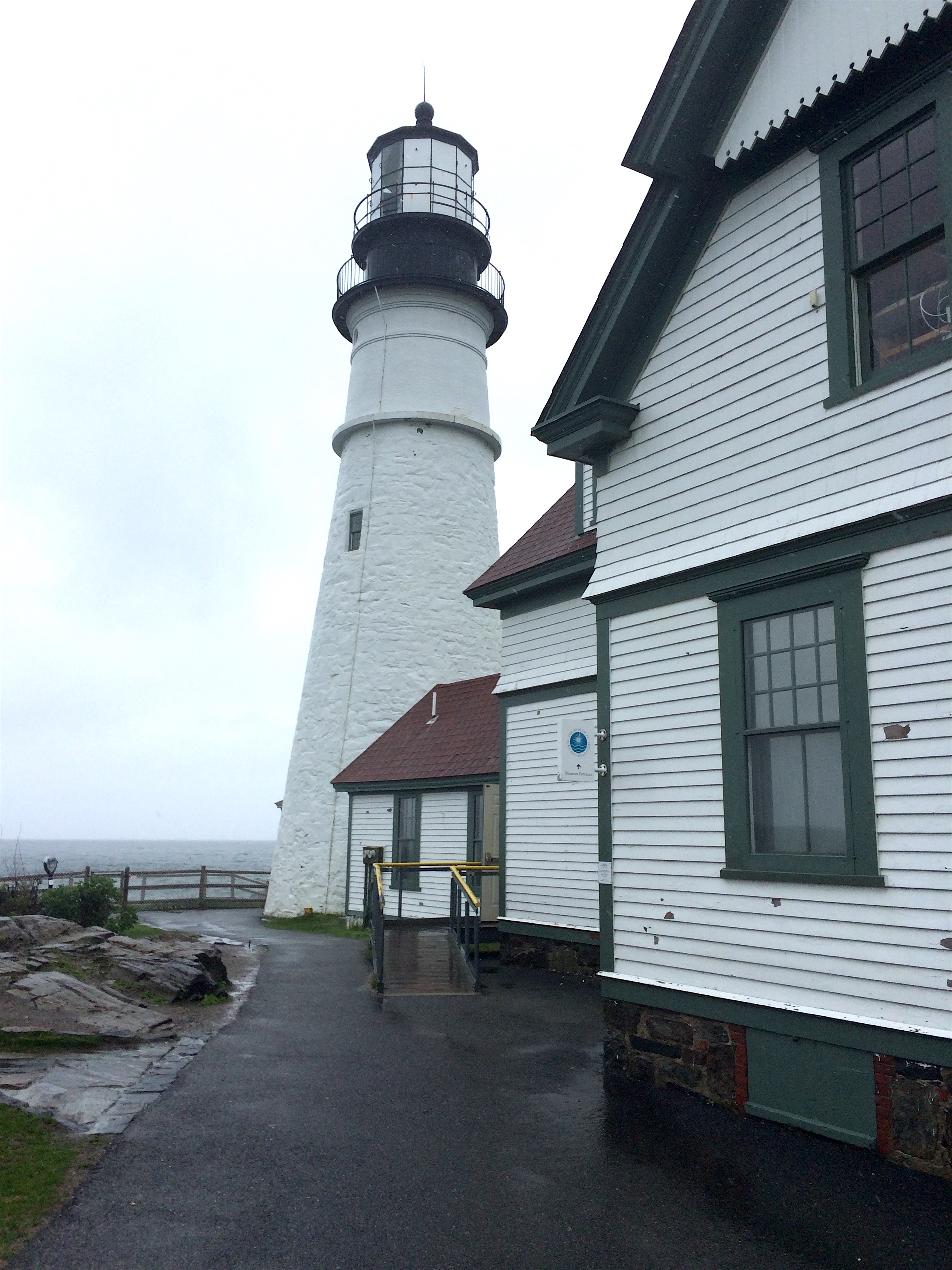 A year ago the Maine Tourist office held a media showcase highlighting
the cities and products that made Maine famous. After eating five types
of lobster, I spoke to Robert Witkowski, who handles the media for
Portland, about visiting his city. "Get to Boston and I will bring you
to Portland via Amtrak's Downeaster."
On the last day of May, I left NYC for Boston via the LimoLiner. After an
early dinner, I boarded the 7:30 train. It took until 11PM for the
non-speedy train to get me to Portland (track work). It got even worse
on my return trip! When I called Amtrak to confirm my return to Boston
almost a week later, I was informed they had cancelled all the Friday
trains but could get me on a bus at 12:30PM. I already had plans for
that day and luckily the CVB got me a Concord Bus ride at the same
7:30PM, which only took 2 hours to Boston. I am afraid I have nothing
positive to say about Amtrak.
I will always be grateful to the management of Hyatt Place Old Port for
allowing their shuttle driver to stay past his quitting time to pick me
up at the railroad station. The hotel was perfectly located within the
revitalized Old Port district and only a few blocks from the working
waterfront and local shopping, residential and entertainment. They had
the smallest indoor pool I have ever seen. One stroke and I was at the
end. The free breakfast was terrific and the hotel had free Wi-Fi.
Several days of rain during the first few days of my trip didn't dampen my Portland City & Lighthouse Tour using Portland Discovery's trolley through Portland's neighborhoods. I did not know that Henry Wadsworth Longfellow lived in Portland. I did a quick tour of his home and museum. The rain kept my lobster tour from operating so I saw the harbor by taking a Casco Bay Lines ferry to and from Peaks Island.
On my return to Portland I was accommodated at another downtown hotel,
Hilton Garden Inn Portland Downtown Waterfront. What I liked about Portland was that almost all the shops in the downtown area were mom & pop owned. I only saw a Starbucks & CVS among the national chains. The hotel's complimentary breakfast was quite good and I had time to relax before my Old Port Lunchtime Lobster Crawl with Maine Foodie Tours. We ate various lobster dishes at four stops. Chowder at Old Port Sea Grill & Raw Bar; lobster at Harbor Fish Market; lobster roll Vietnamese style at Ten Ten Pie & lobster mac & cheese at Blue Rooster Food Co.
The good news was the rain finally abated and I was able to avoid
falling on the cobblestone streets. The nice folks from the Maine Brew
Bus picked me up at the hotel for their Sips & Sea Dog Tour. The other members of the tour had a Portland Sea Dogs baseball game included in their tour price. The Sea Dogs are an AA affiliate of the Boston Red
Soxs.
Portland AA Baseball Team
We visited Bissell Brothers Brewing Company and New England Distillery & Maine Mead Works. All were artisan companies producing small quantities of very high quality products. How nice of them to also drop me off at the transportation center where I caught my bus to Boston.
About the Author:
Ron Kapon has over 50 years of experience in the wine & spirit field, starting with his first drink (mixed with water) at age three. His family's business, Acker, Merrall & Condit, was established in 1820 and is the oldest wine merchant in the United States as well as the largest wine auction company in the world.
Click www.ronkapon.com to check out Ron's website or connect with him on Facebook: www.facebook.com/vinoron