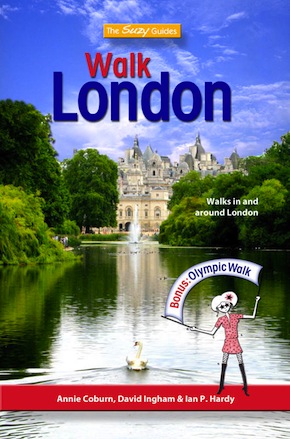 Whether you are a first time visitor to London or a frequent visitor, Walk London will enable you to explore the city in an organized and efficient manner.
Walk London offers ten self-directed walking tours of the United Kingdom's most recognized landmarks. Each Walk is designed to take a minimum of 2 hours, but can be expanded to meet your interests. Stops include museums, historical places, restaurants and entertainment venues.
With these travel tools, it's easy to personalize your London experience:
Overview: a summary of what you can expect to see and do.
Agenda: a list of each suggested stop with a brief description.
Maps: easy to follow, point-to-point routes from arrival to departure.
Direction Key: direction guides, located before each new stop, take away the fear of getting lost in an unfamiliar location.
Information: stories, historical information and facts enlighten you and enhance your appreciation of that famous place.
What to do in London
Suzy's Tips offers how to advice on navigating The Tube, London's Underground, buying discounted theater tickets, and other money saving tips during your stay.
The Bonus, London 2012 Olympic section previews all the events and venues that will commence July 27-August 12, 2012.
Suzy has done all that tedious research for you. All you have to do is have fun!