Las Vegas, known as Sin City, the entertainment capital of the world and Glitter Gulch, has given the Downtown area a facelift. The Fremont Street Experience includes entertainment such as Flightlinez and refurbished hotels and casinos such as the Four Queens Hotel and Casino. Hugo's Cellar, located at the Four Queens Hotel, is one of the most outstanding restaurants in Vegas, not just downtown. To enjoy a romantic atmosphere and an excellent meal, Hugo's Cellar is your destination.
Vegas is much more than slots and neon.
Only two blocks away is The Mob Museum which opened on February 14, 2012. This interactive museum is a visual history lesson of crime and law enforcement in Las Vegas as well as other famous cities.
Whether you want to explore Las Vegas or landmarks outside of Vegas, Pink Jeep Tours will make the adventure stress free and entertaining. The tour guides are knowledgeable and make your safety a top priority.
A Girl's Weekend Escape just wouldn't be right without a shopping expedition. And, where better to find beautiful bargains than Premium Outlets North? Over 150 stores with such famous brand names as Kenneth Cole, Anne Klein, Coach, Cole Haan and many more await your selection.
After a few days of neon overload, escape to Red Rock Canyon, just 15 miles west of Vegas. Here you can hike or drive the scenic route. You'll take a deep breath of relaxation as the red cliffs rise on the horizon. Wildlife abounds in the area and perhaps you'll catch a glimpse of Mojave Max, the desert's tortoise.
At the close of your Girls' Weekend Escape, you will count these memories of your Weekend Escape to Downtown Vegas as some of the best ever.
Friday:

Arrival between 3-5:00 pm

Time
Venue
3:00-5:00
Four Queens Hotel
7:00-9:00
Dinner at Hugo's Cellar
Four Queens Hotel and Casino


Since 1966, the 4 Queens Hotel and Casino has catered to Downtown Las Vegas visitors. Select from 690 rooms and 45 suites for your sleeping comfort.Visit website
Hugo's Cellar


For 30 years, Hugo's Cellar has delighted patrons with exquisite service and delicious food. A romantic atmosphere, where the ladies are greeted with a long stemmed red rose, awaits you.Visit website
Saturday: Full day of activities

Time
Venue
8:00-1:00
Pink Jeep Tours

Lunch at the Museum

2:00-6:00
Outlet Mall Shopping
7:00-9:00
Fremont Street Experience
Flightlinez - zip line
9:00-midnight
Four Queen's Casino
Pink Jeep Tours


Pink Jeep Tours is the answer to a stress free way to visit Vegas or nearby landmarks without wasting time being lost or confused trying to find your destination. Contact Pink Jeep Tours at (888) 900-4480 to book your tour.Visit website
The Mob Museum


The Mob Museum opened in the refurbished Vegas Court House on February 14, 2012 in Downtown Vegas. This was the location of the Kefauver trials which publicized the extent of crime in the U.S. This interactive museum provides a visual history of both sides of the fight against crime.Visit website
Premium Outlet Mall North in Vegas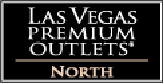 A Girls' Weekend Escape would not right without a shopping spree. And, where better to shop than the Premium Outlet Mall North! Here you'll find over 150 luxury brand-name shops. Be sure to check out the VIP Shopper Club for additional discounts.
Flightlinez Las Vegas
Zip along above the crowds and be a part of the laser light show above your head. We promise this will get your heart racing!Visit website
Sunday:

Morning activities only/assuming plane leaves in afternoon

Time
Venue
10:00-12:00
Red Rock Canyon
Red Rock Canyon


Red Rock Canyon, a short 15 miles west of Vegas, will impress you with towering red cliffs and an assortment of wildlife. Whether you want to hike the various trails or ride in comfort along the scenic route, you will be amazed at the beauty of the Mojave Desert. Keep a watch out for Mojave Max, the desert tortoise.Visit website