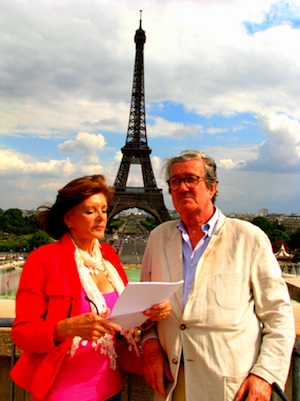 In 2006, I ran away to Paris to live, study and (mostly) play. A Parisian couple lived one floor below the five-story walk-up. One day the three of us were sitting at a corner café imbibing in a Ker and watching the tourists.
Bernard turned to me and said: "If my English were better, I would write a real guide to Paris!"
"Voila!" I replied. The Suzy Books and Guides were born.
Bernard and I stumbled. We made poor choices. We had failures and successes. After seven months, we created the first Suzy Guide. Four guides (Paris, Beijing, NYC and London) later, the Suzy Team's motto is to find new ways to make travel easy.
In 2009, I created Fab Placez, a Suzy Guide spin-off, my focus was the 50+ traveler.
In 2014, I changed the name of my website to FAB Senior Travel to better define my target audience…mature travelers. In order to provide diversity of locations and topics for  subscribers, I publish travel articles from other writers, as well as my own.
Use our Weekend Escapes to find and plan your next get-away. Travel tools include short videos and suggested agendas.
Please share your travel story with Fab Placez. Just click here and we'll share your story with other travelers.
Please sign-up for our newsletter and we'll keep you up-dated on new entries.  Explore guide books and fun places to visit.