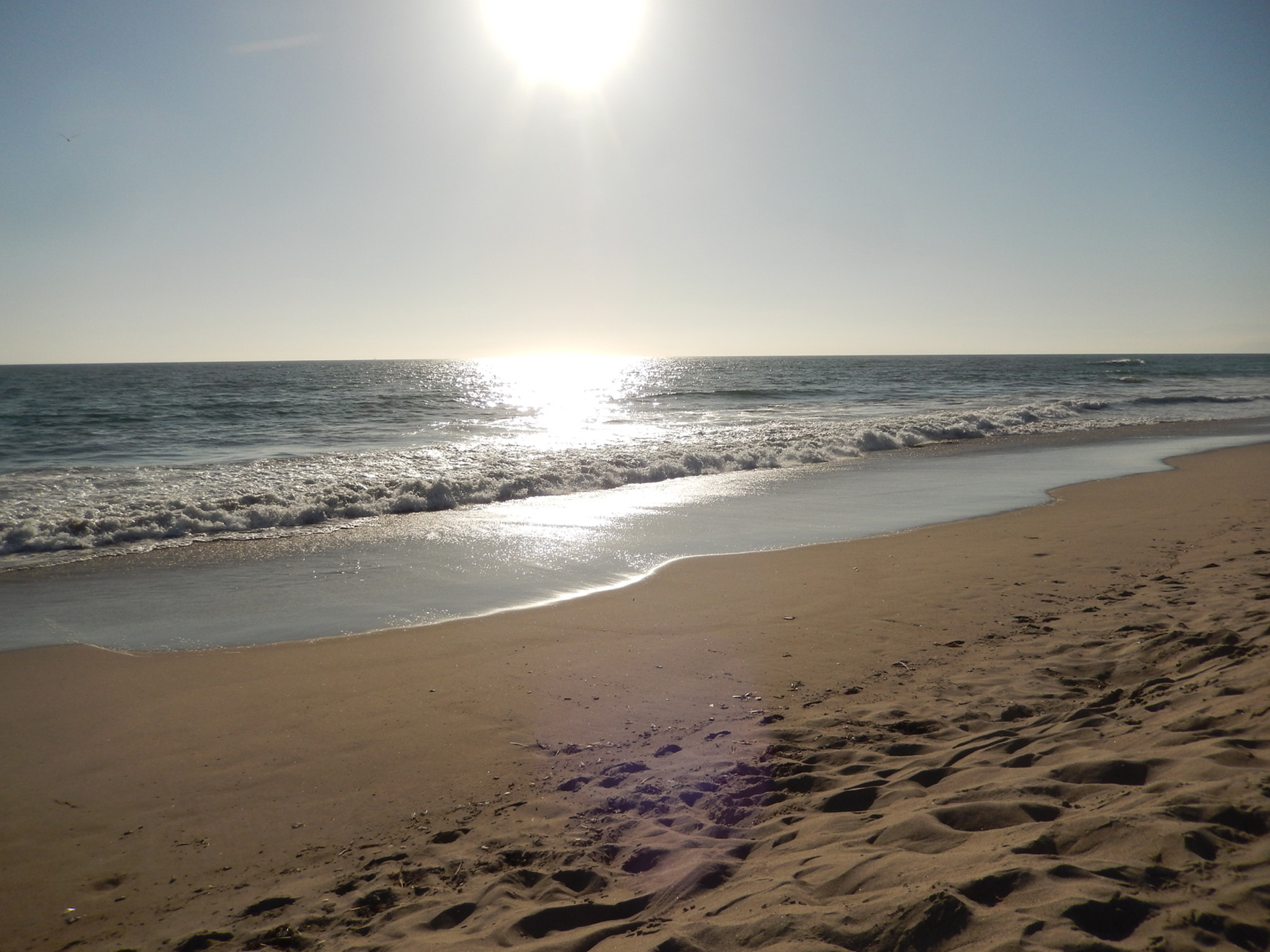 Over the last 20 years we have spent many weeks on both business and holidays in the Los Angeles area, but it was only about four years ago that we discovered the beautiful adjacent town of Oxnard, just over an hour from Burbank and LAX airports. In Oxnard is our favorite hotel in the entire metropolis : Embassy Suites by Hilton Mandalay Beach Hotel and Resort. The pretty stucco buildings with orange tile roofs are built in the Spanish Plaza style around two huge, beautifully landscaped courtyards. All rooms are suites and have a large bedroom with king or two queen beds, a big, flat-screen TV. The bathroom has double sinks and tub with shower. All have a very large living room with an overstuffed arm chair, large desk with easy Wi-Fi, a comfortable sofa that makes a double bed, and a second bathroom with shower. The kitchenette has refrigerator, microwave, coffee maker and sink.
This five star hotel is all suites and each has a private patio/porch with table and chairs and beautiful view. On the ocean side the view includes a wide grass lawn with palm trees and concrete cycle or walking path extending to the dunes and the broad sandy beach. We opened our sliding glass doors and enjoyed ocean sounds, bird songs and breezes. On the courtyard side balconies open to the beautiful array of trees, flowers and many varieties and colors of succulent plants. Several waterfalls provide their wonderful soothing sound and spill into a stream, which winds throughout the courtyards.
The very large, heated swimming pool and spa/hot tub are beside Splash, the popular bar where everyone enjoys complimentary Happy Hour in late afternoon with wine, cocktails, and snacks for adults and punch for children. In the pretty dining room the big breakfast buffet, or omelets prepared to your request, are included with your room price.
The Coastal Grill Restaurant changes with the seasons to meet the needs of its main guests.
Chef Nikki Newman is mindful of the peak times for families on summer vacation and provides a casual atmosphere and menu, which all ages of children and adults can enjoy. In other seasons, when business travelers are predominant, her menu changes to please their palates. Nikki leads the restaurant to participate in the Chefs to End Hunger Program in which restaurants and hotels re-distribute food that would normally go to waste by preparing it for the people in need who would otherwise go hungry.
Oxnard and the sister city of Ventura grew around the large, beautiful farms which provide many of the fruits, vegetables, and floral array for the USA. Chef Nikki selects farm fresh ingredients as mainstays for her menu planning. Oxnard and Ventura also have large vineyards and many wineries, so local wines are featured along with any other drinks you could desire in the full service bar. Your meal can also be served in the glass-protected open patio, where the always chilly night air is warmed with outdoor heaters and a small firepit right in the center of your table beside the lovely courtyard.
The full service Spa at Embassy Suites by Hilton Mandalay Beach has a menu to please and pamper any body. And the hours can suit your needs, from 8 a.m. to 9 p.m., so make your reservation for massage, facial, nails, hair, or waxing, and feel like a Hollywood star when you emerge refreshed and beautiful. This exquisite property is in the Hilton Hotel group, so your points add up.
The large hotel has plenty of room and perfect services for weddings and conventions, and Chef Nikki loves providing unique and delectable catering for these events. This wonderful resort hotel is truly your perfect destination for rest, work, or play. Nearby you'll find all kinds of sports for beach or land: easy rentals of all kinds of equipment, cruises, go-kart racing, boats, kayaks, golf, surfing, diving….just choose your day's whims. And shopping is plentiful in unique shops on the downtown plaza. Major chain-stores and Cinema are in the new mall called The Collection, which has the feeling of a village. You'll, of course, want to take a winery tour and sample many of the wonderful local wines. Also you can plan your vacation to feature one of the many local festivals: Strawberry Festival the third weekend in May, Salsa Festival in July, Parade of Lighted Boats in December and others throughout the year. Check with Oxnard Convention & Visitors Bureau 1-800-2-Oxnard; www.visitoxnard.com to schedule all your fun there.
 About the Author:
Bonnie Neely, a professional journalist for over 30 years, has worked extensively in educational television in which she has been project coordinator, researcher, and scriptwriter. She has also been a columnist for various newspapers and magazines as well as a producer/scriptwriter for the Discovery Channel. Furthermore Bonnie is one of the "Top Book Reviewers" for Amazon.com. She founded Real Travel Adventures and built it into a leading travel blog.