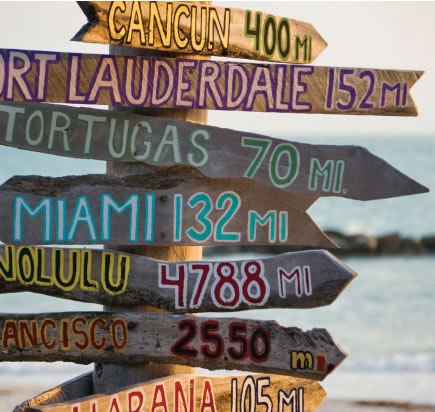 The most romantic day of the year is only ten days away. What preparations have you made to make this a Valentine's Day to remember?
Warmer climes:
Our winter weather is frightful. It's time to head to The Florida Keys where temperatures are fluctuating between 72 and 78 degrees. No snow in the forecast for the next millennium. That already sounds perfect.
Hotels:
Because of this fantastic weather, February is the high season which means hotel prices will be expensive. Expensive like $500+/night. An inexpensive hotel could cost $300/night.
Easy Transportation:
Key West is 4 mi. long  X 1.5 mi. wide so getting around is easy: walk; or rent a bike or moped for about $35/day.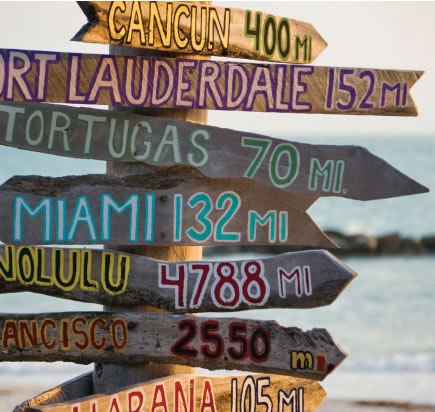 A few Things to Do:
Just in case you get tired of relaxing on the beach, sipping those cute umbrella drinks (why, I'm not sure), there are lots of activities to keep you busy.
1. Mallory Square – participate in the nightly "watch the sunset" festivities. Street performers will entertain you, food vendors will entice your taste buds and, of course, consume your favorite libations.
2. Harry S. Truman's Little White House – Now a museum, Truman's Little White House was his favorite vacation destination. It was also command headquarters during the Spanish-American War.
3. Key West Aquarium – small in stature, but well appointed, the aquarium is home to endangered sea turtles.
Travel Tip: To impress your Valentine while being kinder to your wallet, book your Key West trip beginning in March when high season wanes. You can snag better hotel rates and the island crowds begin to dwindle. Or, even better, schedule your trip during the summer months, which is low season.
This Valentine's Day, escape with your Sweetheart to Key West, Florida – close to perfect, far from normal.
For further information, contact Key West Chamber of Commerce for a vacation planner and calendar of events.