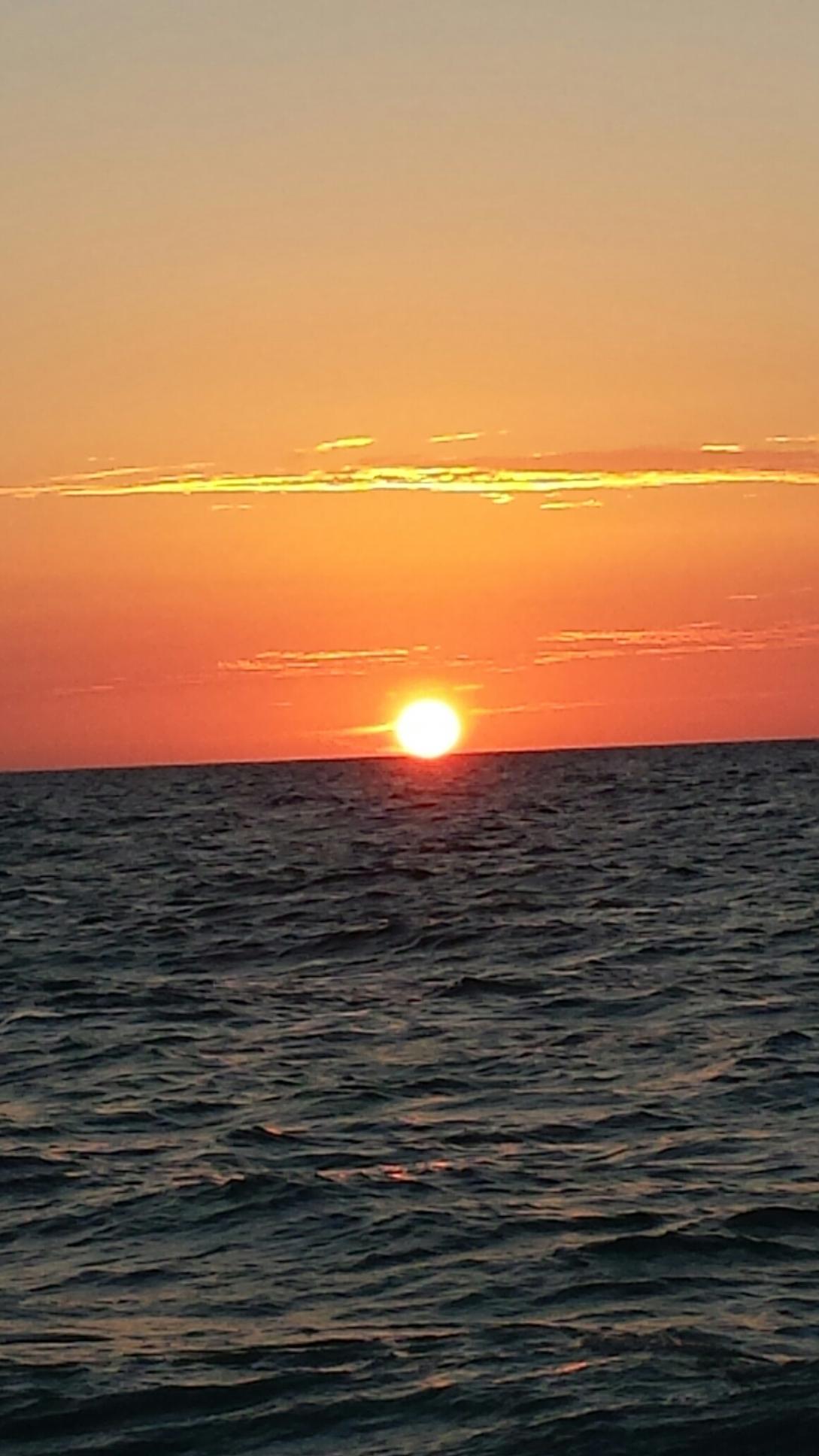 For the past three weeks I've been visiting family in Florida, specifically St. Petersburg.
The state of Florida has been a part of my history since I was a teenager.
During summer break in the 1950's, Mom, Dad, my sister Kathie and I packed all of our summer/beach clothes, piled in our non air conditioned car and headed south from Staatsburgh, New York to the east coast of Florida. The first couple of years we went to Daytona Beach and later to Ft. Lauderdale.
If you lived in the north east, especially from the early 50's on and if you were Jewish or Italian from New York State, when you retired you went to Florida. So for Mom and Dad these summer trips were like dipping their toes into the future of their retirement years.
Some 40 years later, my daughter owns a home in Oakland Park, Fl. She and her husband own another home in St. Petersburg, and my sister and brother-in-law, who just retired, own a home in St. Petersburg where I've spent the last 3 weeks. If you are from the North East or Mid-West, you understand why people migrate to south to Florida: no below freezing temperatures, no arctic storms often accompanied by high gusty winds and feet of snow; no more chaining up each morning to drive to work, and no more winters that can start in late October and last through May.
South east Florida, as with south west California, is usually sunny, but unlike California it is a tropical landscape with tropical weather. Ft. Lauderdale was the 'spring break' capital of the south east coast of  Florida when my sister and I were teenagers.
The mid-central cities of Florida, such as St. Petersburg, also attracts 'spring breakers' as well as 'snow birds' around the Easter Holiday, but it's a bit more laid back and not quite as crowded or expensive as the south east coast. The coastal waters, because it's on the Gulf of Mexico, are also a bit tamer without the high surf waves of the Atlantic attacking the shore.
In and around St. Petersburg most of the architecture consists of one floor ranch-style houses, with stuccoed walls, tile roofs, and hurricane shuttered windows. St. Petersburg is surrounded by water: Gulf of Mexico to the West, Tampa Bay to the East, and Key Islands extending South. All offer white, sandy beaches for camping, swimming, surfing, kayaking, parasailing, snorkeling and deep sea fishing or just fishing from a pier along one of the many harbors.
My favorite stop on this most recent trip to St. Petersburg was to Fort De Soto National Park made up of barrier islands or keys consisting of over 1000 acres of protected land and wildlife refuge and dozens of beaches open to the public year round with North Beach and East Beach listed as one of America's top 10 beaches by Dr. Beach*
The first recorded inhabitants, over 400 years ago, were the Tocobaga Indians. In 1528 the Spanish explorer, Panful de Navarez landed and explored the barrier islands followed in 1539 by Hernando de Soto who landed on the estuary now known as Tampa Bay. Robert E. Lee surveyed the area in 1849 and Union troops were stationed on Egmont and Mullet Keys during the Civil War. Permanent construction of the Fort De Soto military fort wasn't begun until the Spanish-American War. Between 1923 and 1948 ownership of the land see-sawed between Pinellas County and the Federal Government until in 1948 Fort De Soto, Mullet and all of the sister keys were designated a National Recreational Area.
St. Petersburg and the Tampa Bay area of mid-central Florida, as well as other cities along the East and West coast, offers an amazing number of restaurants and resorts. As with other cities in Florida, it is recovering from the economic bust of the 2000's. It is growing in population and construction abounds from single family homes to 2 and 3 floor condos, and multistory high rises.
As I drove around  St. Petersburg  and its barrier islands with a population in 2015 of over 250,000, I  imagined how it must have looked over 400 years ago with a small tribe of American Indians having access to the open land and beaches for hunting, fishing, raising families and gazing up at the night sky as they told stories about themselves, their gods, and the world they lived in.
I wonder what St. Petersburg and its Barrier islands will look like in another 100 years or, if scientists are correct in their predictions of rising coastal waters, if it will exist.
About the Author:
Maureen Kearney is a published writer and working artist.
Originally from New York, she and her family: a husband, 2 children and various pets, have lived in Seattle for 35 years and now that she is a retired nurse, teacher and empty nest mother she spends her creative time writing and drawing.
Maureen wrote for a local newspaper for 15 years and her watercolor art has been displayed and sold at local venues here in Seattle, most recently at a juried competition in Mountlake Terrace.
She is an avid reader, gardener, traveler, cyclist, kay
aker and skier. In short, Maureen enjoys life!
She has traveled to most of the 50 states as well most of  Western Europe and my next trip is to Peru where her daughter is assigned through the Department of Commerce.