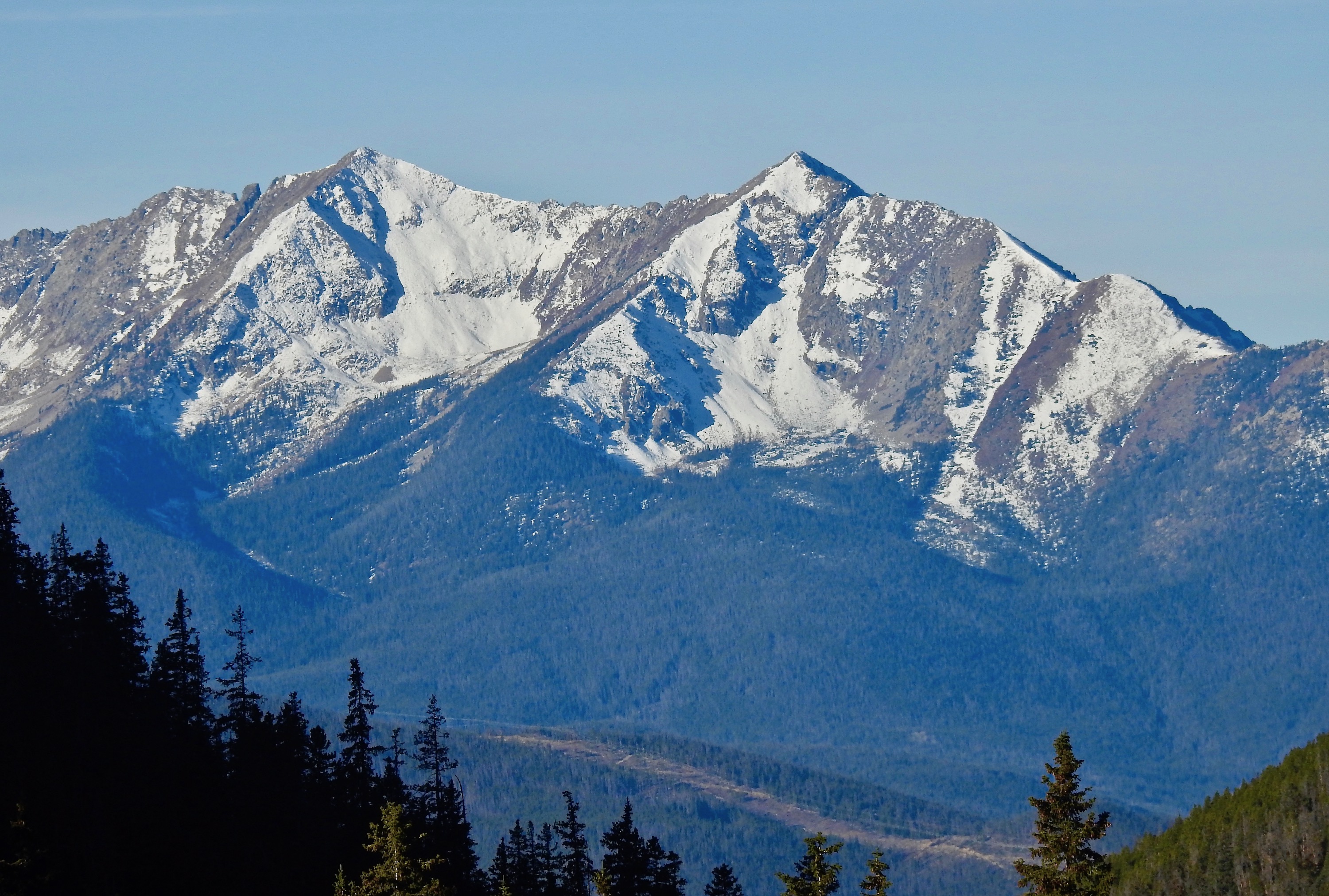 Excitement permeates the air this week for the opening of Arapahoe Basin on October 13th. Skis have been waxed, long-handles pulled from the back drawer, and goggles are shining greens, yellows and reds in the sunlight.
 It's SNOW TIME!
Early 1900's, two prospectors discovered a rich silver and lead vein on Lenawee Mountain.
With dynamite and picks, they pulled out $30,000 worth of metals from the mountain. When the value of silver dropped, they abandoned the area. Arapahoe Valley lay silent for thirty years. The US Forest Service began looking for winter recreation areas to development after WWII. The future of winter sports was here. Arapahoe Basin Inc. was organized by Thor Groswold, Dick Durrance, Max Dercum, Sandy Schauffler and Larry Jump.
A-Basin fulfills the three S's for a successful ski resort:  Snow – 350″/annually; Slopes-100 trails; and, Scenery – the US Continental Divide.
Bruce Wienke checking out the new runs opening for this year's season:
Location:
Located in Summit County, off Hwy 6 over Loveland Pass, at 13,050′ elevation, A-Basin will be ready when the first flake falls to satisfy your ski itch.
Lift tickets are a reasonable $79.00. Multi-day passes available. Check out the website, Arapahoe Basin Colorado, for more lift ticket details.
A-Basin is easy to get to whether you're flying into Denver International or driving. Colorado Mountain Express (800-334-7433) shuttle offers service from the airport to your lodging in Summit County. From your lodging, Fresh Tracks Transportation (970-452-4052)  will provide lodging-to-lift to A-Basin.
Parking at A-Basin is convenient. The upper lots are serviced by the Shuttle which operates during lift operation hours to conveniently bring you to the lodge parking area and get you back to your car when your ready to leave.
Amenities:
Breakfast at will leave your tummy happy and content. No steam table here. Your order is custom prepared and served pipping hot.
Forget those gloves? No problem. Arapaho Sports is well equipped to fulfill all your skiing requirements whether it be a new hat or a cool t-shirt. Stop-in to browse or replace that well-worn pair of Smart Wool (™) socks.
After a day of skiing, stop in at 6th Alley Bar and Grill, located in the lodge. Their signature drink is the Bloody Mary. But, whatever is your favorite, the friendly wait staff will make sure you have a delicious drink to celebrate your day on the mountain.
Blowing Snow:
Only one run (High Noon) is open (working on the second one) this early in the season. But, A-Basin is committed to blowing snow in order to make your skiing experience as delightful as possible.
Skiing at A-Basin is only going to get better as the temps drop and the snow fall begins to fall in earnest.
So, make your plans to visit A-Basin this 2017-18 ski season.
About the Author:
In 2010, Annie Coburn created Fab Placez.  In 2014, she changed the name of her website to FAB Senior Travel to better define her target audience, mature travelers. In order to provide diversity of locations and topics for her subscribers, she publishes travel articles from other writers, as well as her own.
You are invited to subscribe:
Website: http:// www.fabseniortravel.com