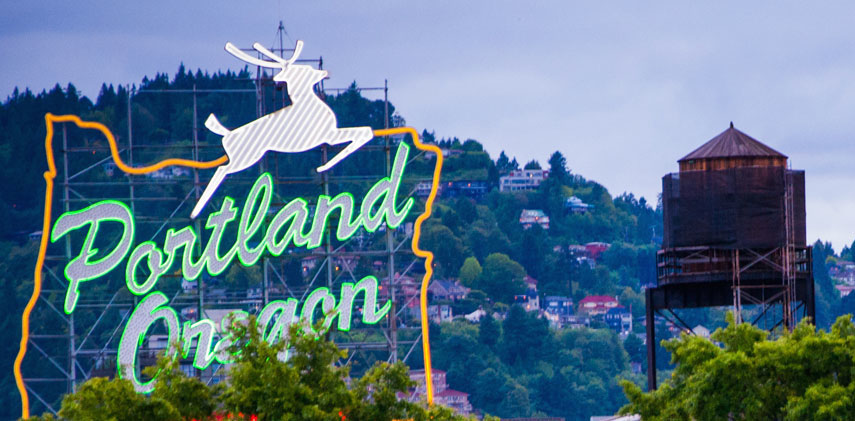 Portland's nickname is Beertown recognizing Portlanders' enthusiasm for beer and coffee, but don't neglect the great food factor as well.
Here's a video about things to do and see during your visit to Portland:

Beginning September 19th – 22nd, Portland will host Feast Portland, which, according to its webpage, is "the flagship food and drink festival in the Pacific Northwest, capturing the current energy and enthusiasm driving America's food revolution. Feast showcases local culinary talent and Oregon ingredients, alongside nationally recognized chefs and influencers during a four-day celebration".
If you are in search of an outstanding meal complimented with NW wines, look no further than Davis Street Tavern at 500 Davis Street (503-505-5050.
Sarah will help you decide on the perfect meal and wine selection.
Now that you are feeling warm and satisfied, it's time to jump on the MAX (light rail) (stops right outside the Tavern) and go exploring.
The MAX is gentle on your wallet. Adult Day Passes are $5.00 and if you are $65+ it is a economical $2.50. There is not need to rent a car and negotiate the Portland streets.
Just jump aboard the MAX and see the sites from the comfort of the MAX.
One of the Must See landmarks of Portland is Powell's City of Books. Bruce Burkhardt, Operations Manager, showed us the many offerings at Powell's. The store is so large (one city block) that each floor has a different color. Powell's is so diverse that it has a rare book room and
a small print book publishing capability (Expresso Book Machine).
With your favorite new book in hand, head across the street to Deschutes Brewery & Public House (210 NW 11th Avenue, 503-296-4906) to sample some of their best brews.  Jason Barbee, brewer, is a master at his craft. While you sample some of their special beers, dig into an appetizer or a glutton free entree.
Whether you sit on the outdoor patio or inside, pay attention to the beautiful carvings on the wooden beams.
The fun is only beginning! Regardless of the hour, head over to Voodoo Doughnuts at 22 SW 3rd Ave (only a few minutes from the MAX) to stand in line in anticipation of that sweet treat. Voodoo's mantra is "the magic is in the hole".
There are over 100 varieties, each carrying an unusual name, like "Captain My Captain" featuring Cap'n Crunch Cereal. One popular seller is Cock and Balls, which I shall leave to your imagination. Being a Texan, I must put in the Tex-Ass doughnut which is as large as 6 regular doughnuts. If you can eat it in 80 seconds or less, you get your money back. Did not try. Just thinking about it makes me want to hurl. BTW, cash only.
Just a few blocks down the rode is one of many food truck locations. On your walk to the food trucks, be sure to grab a coffee from Stumptown Coffee Roasters to wash down all the doughnut sugar. Portland was originally called Stumptown, which means "clearing" and was the end of the Oregon Trail.
Portland is "food truck friendly" having over 600 licensed food trucks. From Voodoo Doughnuts, we walked down to the location to find such a variety of food from Mexican to Thai to sausages and everything squeezed in between. Indecision haunted us since we had stuffed ourselves on Voodoo Doughnuts.
I hope you are staying in Portland for several days because this is only the beginning of what the city has to offer. There is a Saturday Market, Lan Su Chinese Garden, Pittock Mansion, International Rose Test Garden, Portland Art Museum and Portland Japanese Garden.  Take your time to explore this energetic and friendly city.