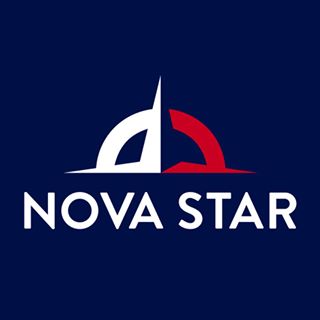 I was contacted a few months ago by the PR firm representing Nova Star Cruises, a large car and passenger cruise ferry that was scheduled to begin service between Portland, Maine & Yarmouth, Nova Scotia on June 1st. Was I interested in taking the inaugural overnight cruise? They would comp the cabin and meals but I had to get to Portland on my own. I had been to Portland eight years ago and was looking forward to a return visit.
The State of Maine held a statewide marketplace in NYC a year ago. One never gets tired of eating lobster so I talked to the Portland representative. He said they would take care of me in town with hotels and tours, but I had to get to Boston where he would arrange for the Amtrak Downeaster to take me to Portland. Everything was set and off I went.
I arrived at the dock almost two hours before its 7:30 a.m. departure, anticipating some confusion with this maiden voyage. The new computer system was not working at 100% and it was a long walk to the ferry entrance. Lucky for me Pam Bragdon, Manager Event Planning, Entertainment & Cruise Activities, was standing there and she immediately took over. She found a cart to drive me to the entrance. She even came aboard to show me my room. I had asked for a cabin near an elevator. Unfortunately, one of the elevators was not working so she took it upon herself to find me another room, which took a bit of time. Then my key did not work and the door did not close completely. A mechanic immediately fixed the door and key problem. I was sure all of the first journey jitters have been resolved! At last I was able to unpack and relax as the ship left port. Dinner at Currents, the fine dining restaurant, consisted of fresh seafood paired with a Nova Scotia white wine. Fathoms Buffet is the breakfast venue, and they also serve lunch and dinner in a family friendly atmosphere. For lighter fare and beer there is Big Nellie's and Piper's Pub.
I am not a gambler so the Century Casino was not in my plans. There is also a full-service spa aboard ship. I browsed through the Duty Free shop but did not find anything that interested me. I did watch part of the comedian's act in Key's Piano Lounge. On the return voyage I was enthralled with the singer/guitar player appearing there. Then it was time for bed. My cabin had 2 single beds with 2 more overhead (for a family of 4). Nova Star offers 162 private passenger cabins, each with a private bathroom and shower. There is an alternative for those not wishing to book a cabin. There are 254 individually assigned lounge seats. Think First Class airline seats. They allow guests to sleep on the overnight voyage or will serve as a home base during daylight voyages. There are showers nearby.
The ferry has room for 336 cars or various combinations of cars, RVs, motorcycles and trucks. Vehicle fares are based on the total length of the vehicle and the category they fit into. Dogs and cats are welcome aboard the Nova Star. Since passengers cannot visit their pets during the journey they must have water and food in their kennels. Also, they will not be walked during the voyage. Crew members do check on the pets. There are many variances for figuring out fares. Travel on Monday-Wednesday; Travel before June 30th or after September 8th. Children under 14 travel for free and there are very reasonable fares for children 14-17. There are deep discounts on daytime cabins and Nova Scotia residents get a 10% discount. Remember meals and gratuities are extra.
On the maiden voyage Jordan Killkelly, Guest Experience Coordinator arranged for me to visit the bridge and meet Captain Mika Erik Appel.
He was a friendly Finn and a serious motorcycle enthusiast. He told me the ferry was put in service in 2014 and built in Singapore. It is 528 feet in length and is the largest sized ship that can navigate into Yarmouth NS harbor. We arrived early the next morning. I didn't realize the clock goes back an hour in Nova Scotia and the captain's voice announcing our arrival in 2 hours was my wake up call.
I returned on the morning cruise two days later after touring the wine regions of Nova Scotia. All in all it was a wonderful experience and highly recommended.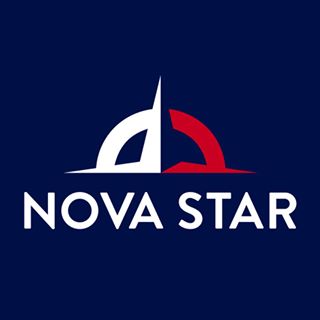 For Further Information- www.novastarcruises.com
About the Author:
Ron Kapon has over 50 years of experience in the wine & spirit field, starting with his first drink (mixed with water) at age three. His family's business, Acker, Merrall & Condit, was established in 1820 and is the oldest wine merchant in the United States as well as the largest wine auction company in the world.
Click www.ronkapon.com to check out Ron's website or connect with him on Facebook: www.facebook.com/vinoron