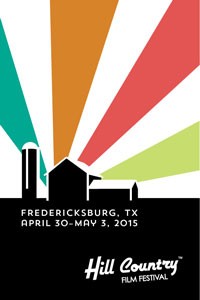 Fredericksburg, Texas has just added another star in its crown of Great Places to Visit, the Hill Country Film Festival.
Please click on this link to see the video: https://www.youtube.com/watch?v=sDC9hY3823Y  
You Tube is updating their features and the video may not play on your device.
For decades, Fredericksburg has been a visitor's playground offering a selection of restaurants, cafes and bakeries that will satisfy your moments' craving.
The Farm Haus Bistro, a few blocks off the bustling Main Street,  will never disappoint serving American styled cuisine in a relaxed surrounding. There are too many Fredericksburg attractions to mention them all but here a few of my favorites: Der Kuchen Laden for every kitchen gadget you can imagine. Visit the National Museum of the Pacific War for a museum interactive experience. The museum is always adding new exhibits to encourage visitors to return often. Insight Gallery is a must see. The owners have a wide variety of local and international artists exhibiting themes to appeal to all comers.
Six year's ago, Chad Mathews, Executive Director, and his team brought to town the first Hill Country Film Festival. The three day event (April 30-May 3) screens short films, animation, comedies, features and documentaries. The films are presented at the Fritztown Cinema and Marketplatz. Movie enthusiasts can buy individual tickets, day passes or an all access badge.
The Hill Country Film Society is a non-profit organization that provides year-round independent film programming and education within the region. Interested in promoting indi film education?  Here's how to join: http://www.hillcountryff.com/film-soc…