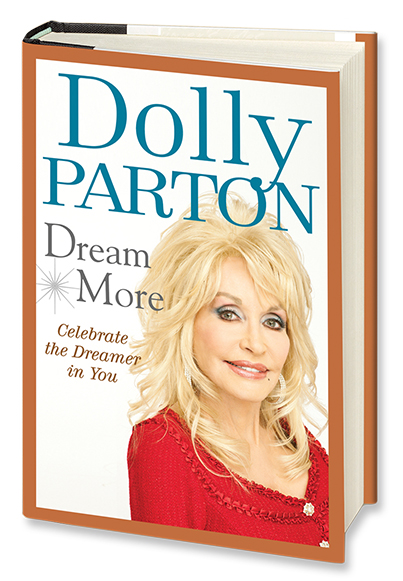 Dollywood is an amazing theme park where people of all ages and all physical capabilities can have a
wonderful, unforgettable time. We recommend the excellent bargain tickets for three-day two parks pass package because there is no way you can do it all in one day. The Theme Park has forty fun rides, many with themes pertaining to Dolly's beloved Smoky Mountains, such as the Mystery Mine where your ride feels as if you are lost in a haunted mine with twists and turns and you are wondering if you will find light at the end of the tunnel. The Smoky River Rampage feels like you are rafting through exciting river rapids of the Pigeon River. Many of these rides are unusual roller coasters of varying heights and themes including Dare Devil Falls where you will get splashed; Blazing Fury where you seem to be next to a building on fire; Wild Eagle simulates the feeling of an eagle soaring with dips and turns which give vast views of the mountains surrounding you and the highest one Tennessee Tornado. There are many fun rides for younger children and for families. The wonderful Swinger-Off Ride which is a carousel with seated and harnessed and parents going around and swinging out as centrifugal force sets in and the swings rise up along the carousel. Of course, are many down to earth rides and thrills and the beloved Merry-Go-Round and Ferris Wheel type rides.
But 40 different rides are only part of the GREAT things to enjoy at Dollywood. There are fifteen incredible shows to give you a rest between excitements. The shows vary with times of year and always provide fun for everyone, and a break from inclement weather. Make no mistake, as I almost did, the Gazillion Bubbles Show is NOT just for children, and it is Magical!!! There is Gospel Music and several other music performances; Heartsong which is multi-sensory film of the beautiful mountains you are in; Live Birds of Prey show, and many more shows planned to entertain and thrill all ages.
In summer, the nights are long and stars come out around the mountains as the sky darkens and then your evening is not complete until you stay for Dolly's Nights of Many Colors and the spectacular fireworks display. And throughout the year there are many different specially themed festivals which always have Dolly's signature perfectly planned wholesome entertainment and unforgettable experiences for the whole family.
Craftsman's Valley is my favorite place since I am a Senior who cherishes old time arts and crafts. I loved seeing Blacksmith, glass-blowers, wood carvers, leather crafters, candle makers and many more demonstrations and shops containing handmade items typical of talents which have been vital to living and survival throughout the history of the United States and are still pertinent to the mountain lifestyle today. These artists at Dollywood are not only showing visitors how the items are made but also are friendly in explaining why they have been and still are necessary skills for life. At some of the venues you can even try your hand at participating in making an item to treasure. And your upper grade kids can even drive the fabulous cars of past years!
In summer you MUST include Dolly's Splash Country Waterpark in your itinerary! What a WONDERFUL place to stay cool and bond as a family and have wet and wild (or tame) thrills to laugh through together! Even though this is not in your cold-weather stays, you will find many more things to enjoy at Dollywood which change according to each season. Dollywood should be your Number 1 place to visit to create lasting family memories.
Dolly Parton is not just a great country music singer; she is also known throughout Tennessee and now the world over for her generosity. She Dreams of something, and she does it, as her book Dream More tells. She sees a need and she does her best to fill it. She set up funds to give $1,000 each month for six months to each family who lost their home in the 2016 Gatlinburg fire so that they could get necessities until insurance and rebuilding were in place. She also is celebrating her 20th year of her Imagination Library in which she provides the opportunity for any child anywhere to love learning through books. From birth to school age she sends one book each month to each child who is signed up in the program, which she started for Tennessee kids and has now expanded to any child the world over who is registered. She knows that education is the way out of poverty and narrow thinking. She is an amazing woman to be admired.
About the Author:

Bonnie Neely, a professional journalist for over 30 years, has worked extensively in educational television in which she has been project coordinator, researcher, and scriptwriter. She has also been a columnist for various newspapers and magazines as well as a producer/scriptwriter for the Discovery Channel. Furthermore Bonnie is one of the "Top Book Reviewers" for Amazon.com. She founded Real Travel Adventures and built it into a leading travel blog.