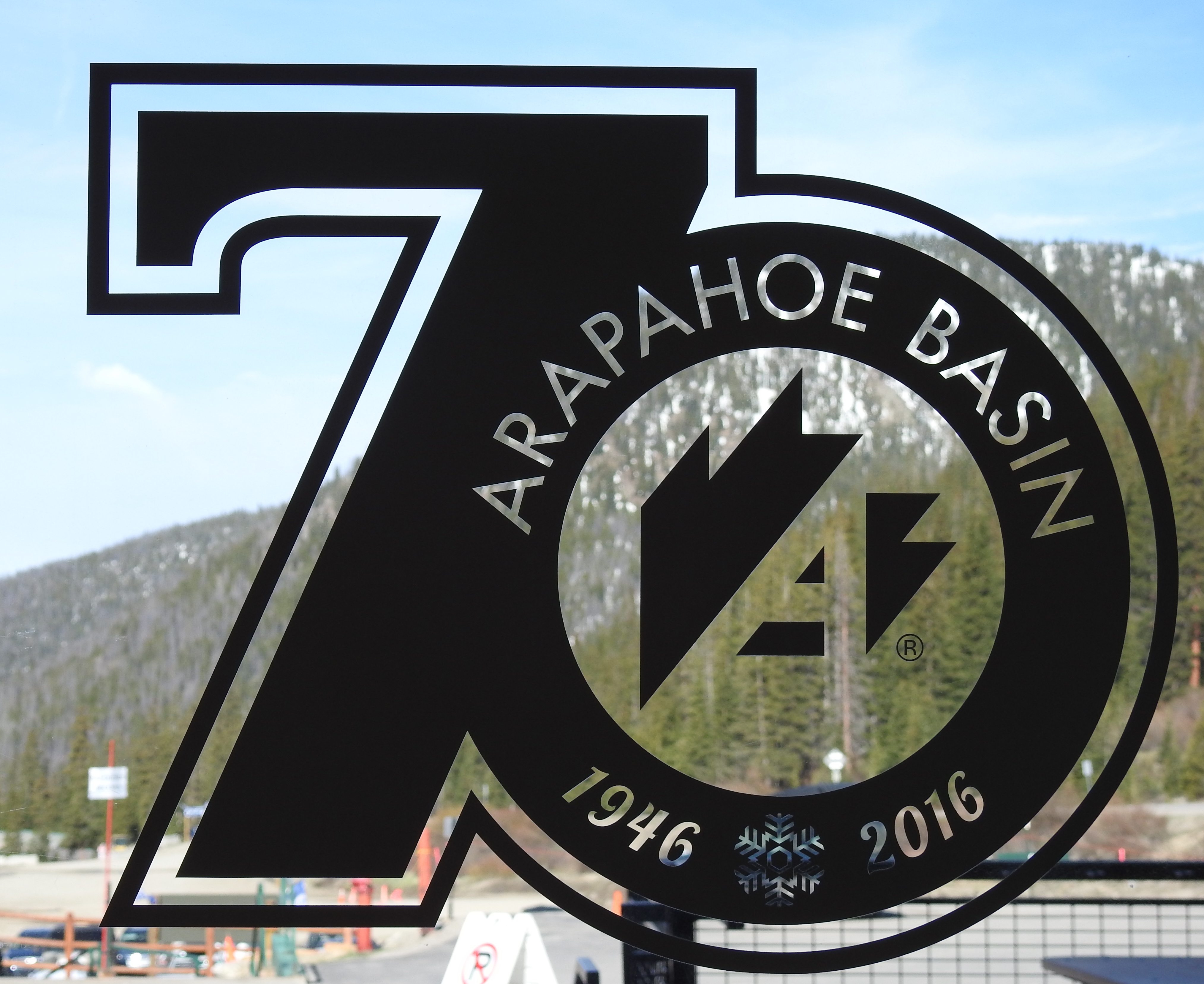 A-basin is celebrating it's 70th year of operation.  Arapaho Basin, where skiers now zip along tree lined trails, was once a source of silver and lead. Old mine shafts dot the cliffs of Leawee and Grizzly Peaks. When the price of silver dropped so did the interest of the prospectors.  They departed leaving the basin to rest silently for 30 years.
At the conclusion of WWII, the Winter Sports Committee from Denver's Chamber of Commerce sent out a contingency of people to recommend a winter sports area. The U.S. Forest Service opened bids to purchase the land on the west side of Loveland Pass.
This was a once-in-a lifetime opportunity. At their kitchen table in May of 1946, Max (a forestry professor) and Edna Dercum formed the Arapaho Basin Corporation with Dick Durrance, Larry Jump, Sandy Schauffler and Thor Groswold. Durrance  was the first great American ski racer. Groswold was a Denver ski maker. Jump was a 10th Mountain Division veteran who died in 1989. To fund the development, the corporation sold stock for $1.00. A-Basin opened December, 1946 with only a rope-tow and no trails. Lift tickets were $1.25 and total number of skiers that year was 1200. Today that ticket is $76.00 and skier visits exceed 425,000.
Max went to Monarch Pass to get some old mining cable and build the first chairlift. It was known as the world's loudest chairlift, clunk-clunk as it ratcheted up the mountain. A 19th century coach stop was refurbished and turned into a lodge called Ski Tip.
With a base of close to 11,000′, and a summit elevation more than 13,000′, Arapaho Basin Ski Area has the highest skiable terrain in North America and a vertical drop of 2,270′. It has the longest ski season in North America, opens October and will close this year,  June 11th.
Just because ski season is coming to a close, doesn't mean A-basin fun is also coming to an end. Concerts and activities abound during the summer months.
Here's the schedule:
Only a little over an hour's drive from Denver, A-basin is a year-round play destination.
About the Author:
In 2010, Annie Coburn created Fab Placez.  In 2014, she changed the name of her website to FAB Senior Travel to better define her target audience, mature travelers. She publishes travel articles from other writers, as well as her own, in order to provide diversity of locations to match the breadth of interest of FAB's subscribers.
Website: http:// www.fabseniortravel.com