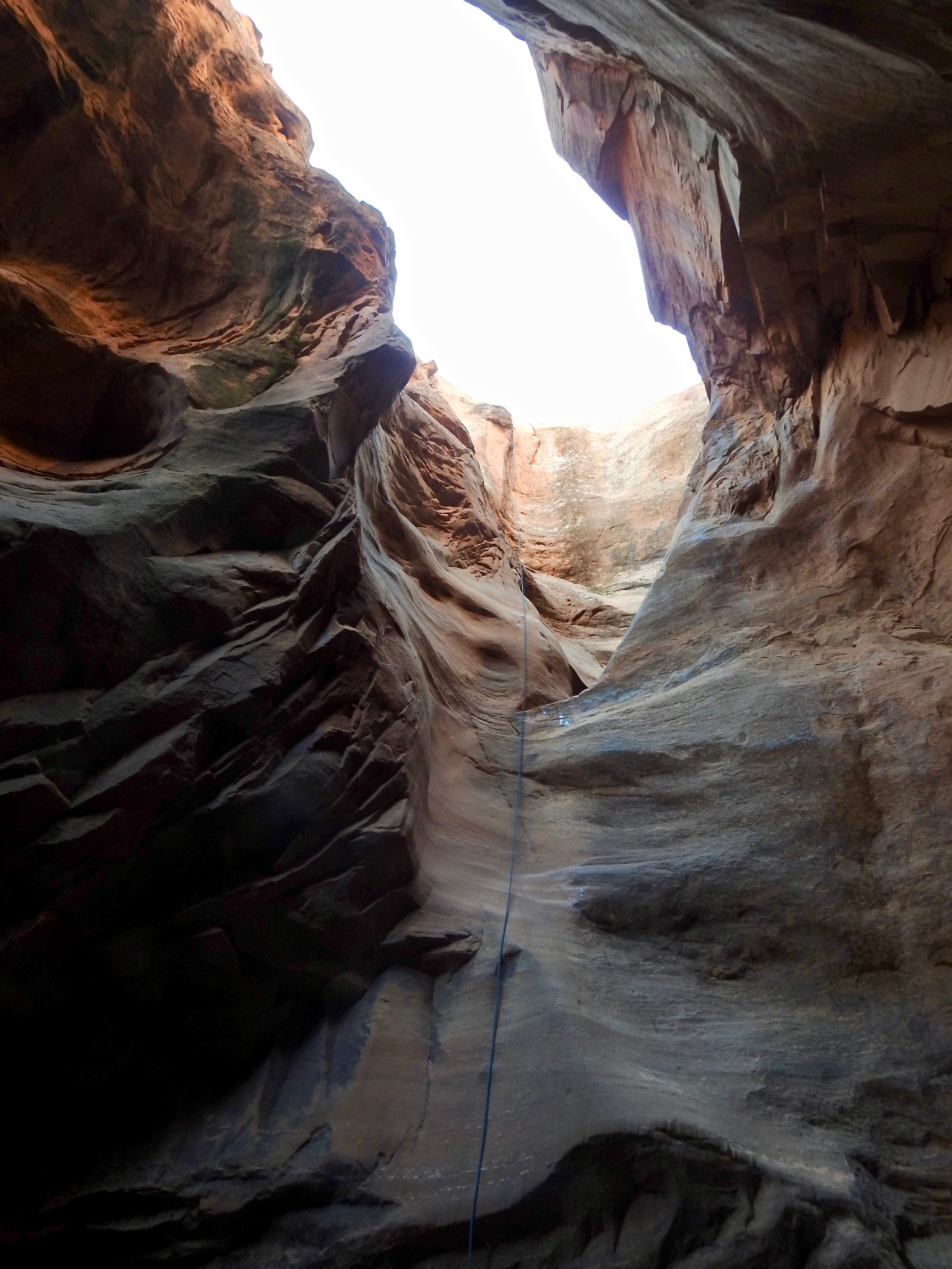 Stewart L. Udall, Secretary of the Interior, September 12, 1964:
"…this area has been reserved as a National Park for all mankind, for all ages."
The confluence of the Green and Colorado Rivers divide Canyonlands National Park into three sections: Needles, Island in the Sky, and Maze districts. Different than its neighbor, Arches National Park to the south, Canyonlands is more canyons and mesas, similar to the Grand Canyon. In fact, Canyonlands is often called "Little Grand Canyon."  I've been to both and prefer Canyonlands because I can get up-close to the beauty of the area. A combination of water, gravity and time have created this beautiful, natural canyon.
Of the three sections, Island in the Sky is probably the most popular section of Canyonlands. Compared to Arches, Canyonlands is five times larger, 527 square miles.
Bruce and I booked an all-day 4X4 tour with Adrift Adventures. The morning was Arches National Park. The afternoon was to Canyonlands. This area has more mesas, but is not devoid of some great formations, such as camels:
Or, my favorite, the "teapot" with two rock climbers coming down the handle.
Just for fun….Annie holding up a huge bolder:
Being a spectator is great; but, being a participant is even better.
Canyoneering (i.e. rappelling off ridiculously high rocks)
Our guide, Heidi, provided great instruction and allayed our fears. Each person in our group had their own backpack, harness, water and helmet.
Bruce and I booked a Canyoneering adventure with Moab Adventure Center, called Ephedras Grotto. Our first rappel was into a hidden chasm 90 ft. down.
Duncan rappelling into the chasm.
We exited through a small opening in the rocks. to be greeted by an incredible natural rock bridge….the sixth largest rock bridge in the world.
From here we climbed to our second rappel. This was the most difficult of the two, but we all felt successful with the first one and were ready to give this one a try. The cliff had an overhang so once we passed the overhang, we were rappelling in open space. At the end of this 120 ft. drop was a green canyon.
Once everyone was safely at the bottom of the canyon, we began a 2.5 mile hike back to the trail head. Water, trees and animal life were abundant in this area.
A stream provides water for the animals and vegetation.
At the end of our five hour tour, we were tried, but proud of our achievement.
About the Author:
In 2010, Annie Coburn created FAB Senior Travel, a blog for mature and adventurous travelers. Her blog features travel articles from contributors as well as her own travels. Annie has published five travel books targeting the greatest cities on earth: Walk Paris, Walk Beijing, Walk London, Walk NYC, and Ellie's Grand Adventure. She recently spent seven-months living and traveling in South America.
You are invited to subscribe:
Website: http:// www.fabseniortravel.com