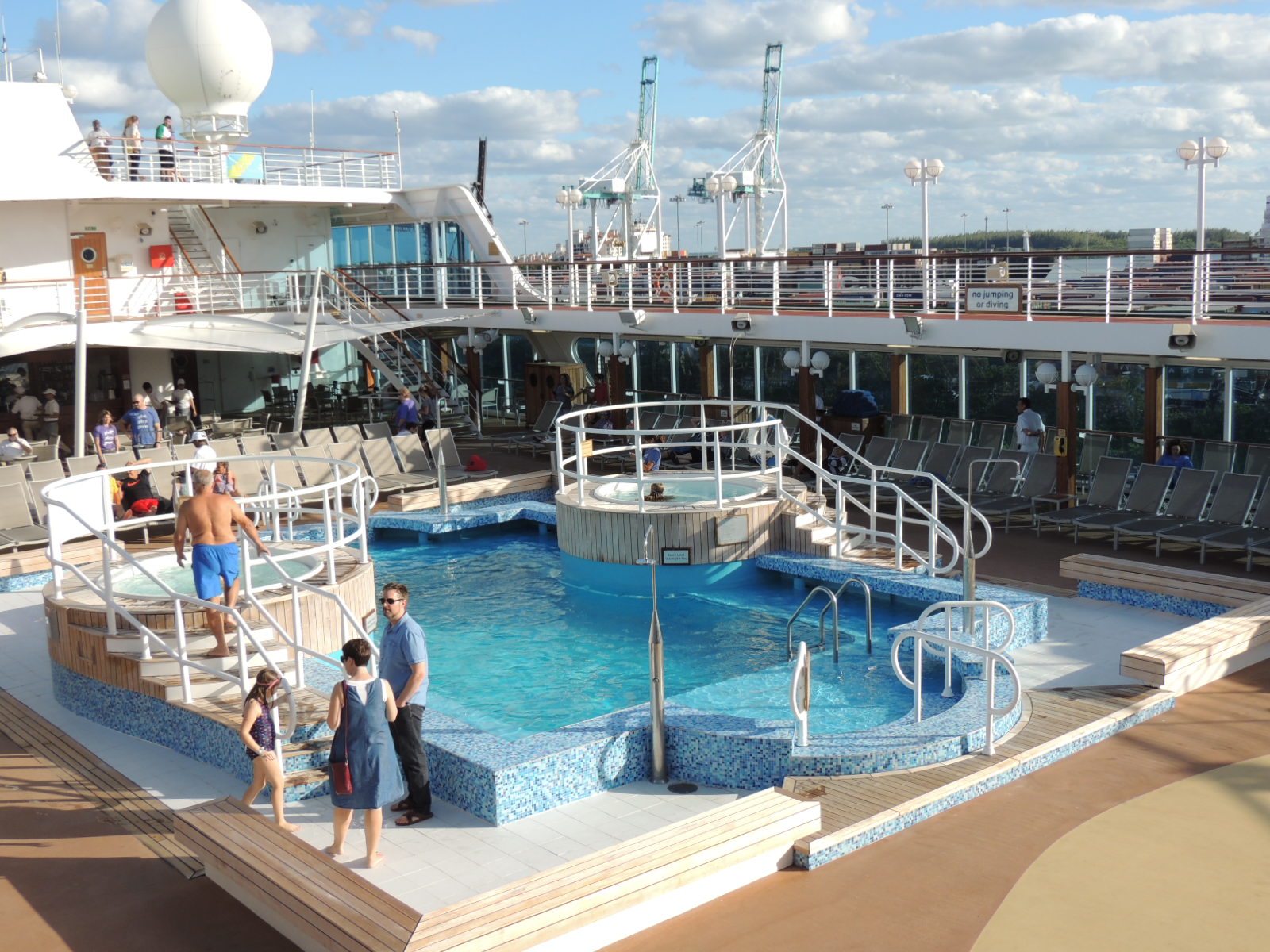 Fathom is travel with a purpose. "Impact travel with Fathom provides the opportunity to build community with like-minded travelers, become immersed in another culture, and work alongside its people to create enduring social impact."
A few months ago, John Layton (friend, travel writer and all around good guy) asked me if I was interested in publishing his article about Fathom and his mission to the Dominican Republic. Of course, I was interested. John explores wonderful parts of the world which, in turn,  we share with you, our subscribers. I've had a blessed life and, after reading John's article,  I knew it was time for me to begin giving back to others. I signed up for the October 23rd sailing.
The Fathom is a melding of fun and work. So far, all I've done is the FUN part.  Name it and there is one on-board:
swimming pool – check
bars – double check
spa and workout facilities – check
cafes and restaurants – check and double check
library – check
entertainment – check
games – check
What Fathom has the most of is nice staff members who want to make your time on the ship as wonderful as possible.
We will arrive in DR about 11:00 this morning. We have the remainder of the day to explore the island. Tomorrow we start to work. Of course the play never ends.
Each day of the trip I will publish a blog (with lots of photos) about that day's activities. Please stay tuned.
If you are interested in a Fathom adventure, or know someone who might be, here is the link to their website:  Fathom